Theme and Plugin Licensing
Every Theme and Plugin from Mint Plugins is licensed 100% using the GPL. To find out more about the GPL license, click here.
Software Installation and Updates
License Keys are required to install or update our products. License Keys expire 1 year from the initial purchase date. If you have a valid and active license key, and your add-on(s) or theme supports it, updates will be delivered automatically under "Updates" in your WordPress dashboard. If your add-on(s) or theme does not support automatic upgrades, then updates can be downloaded from your account page.
Support Services
We provide support for purchased items for up to one year after the purchase date. If you wish to get support after one year, you must purchase another license for the add-on you wish to get support for. Support covers getting the item set up the way it appears in the demo on the Mint Plugins website. Any code customizations or changes break this support warranty and support will not be provided for items where the code has been changed.
Refunds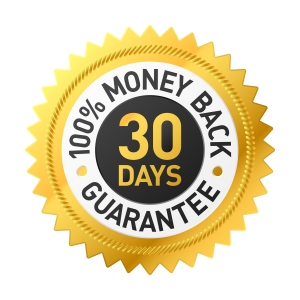 All plugins have a 30 day money-back guarantee. However, you must first contact us and allow us to work with you to fix any errors or problems first. Once we have done our best to help you get it working, if it still isn't to your satisfaction, we will refund the amount paid at purchase. Should you have any issues, issues will be resolved by accessing the support portal at http://mintplugins.com/support


Currency
By completing a purchase from this website, you agree to pay using the currency of the website which is USD, and to be aware of any policies your bank may have when making a purchase using USD.
Hosting
If you are purchasing web hosting, the following conditions apply:
– No direct FTP Access allowed.
– No illegal sites allowed.
– Does not include email (yourname@yourdomainname.com). We recommend Google Apps for that.
– Your site may not overuse the server's resources.
– Your account may be terminated at any time for any reason we deem necessary. At such time, your subscription payments will be stopped and no further charges will apply. No refunds will be given 30 after the initial month's purchase.
Limitations
In no event shall Mint Plugins or its suppliers be liable for any damages (including, without limitation, damages for loss of data or profit, or due to business interruption,) arising out of the use or inability to use the materials on Mint Plugins' Internet site, even if Mint Plugins or a Mint Plugins authorized representative has been notified orally or in writing of the possibility of such damage. Because some jurisdictions do not allow limitations on implied warranties, or limitations of liability for consequential or incidental damages, these limitations may not apply to you.
Modification of Terms
Mint Plugins may revise these terms of use for its web site at any time without notice. By using this web site you are agreeing to be bound by the then current version of these Terms and Conditions of Use.
Delivery
After we have successfully received your payment, your Mint Plugins theme information will be emailed to the email address you provided. Delivery may take up to 24 hours but usually happens within minutes. Please ensure first you have checked your spam folder, If you do not receive an email after this time period, please contact us. Upon logging in with the provided credentials, you will have instant access to your purchase. Delivery will include the files and code.
Privacy Policy
Your privacy is very important to us. Accordingly, we have developed this Policy in order for you to understand how we collect, use, communicate and disclose and make use of personal information. The following outlines our privacy policy.
• Before or at the time of collecting personal information, we will identify the purposes for which information is being collected.
• We will collect and use of personal information solely with the objective of fulfilling those purposes specified by us and for other compatible purposes, unless we obtain the consent of the individual concerned or as required by law.
• We will only retain personal information as long as necessary for the fulfillment of those purposes.
• We will collect personal information by lawful and fair means and, where appropriate, with the knowledge or consent of the individual concerned.
• Personal data should be relevant to the purposes for which it is to be used, and, to the extent necessary for those purposes, should be accurate, complete, and up-to-date.
• We will protect personal information by reasonable security safeguards against loss or theft, as well as unauthorized access, disclosure, copying, use or modification.
• We will make readily available to customers information about our policies and practices relating to the management of personal information.
• We are committed to conducting our business in accordance with these principles in order to ensure that the confidentiality of personal information is protected and maintained.