Frequently Asked Questions
Here, you'll find answers to all of the most frequently asked questions we get.
Are your licenses unlimited?
In a word, yes! As long as you are directly involved in the creation of the website, you can use your license. If it's your own website or if you are building a website for a client, there is absolutely no limit to the number of websites you can use the license for. There are arbitrary limitations on each license to prevent them from being shared on public forums for piracy. If you hit one of those limits, simply send us an email to support@mintplugins.com and we can raise the limit for you at no extra cost.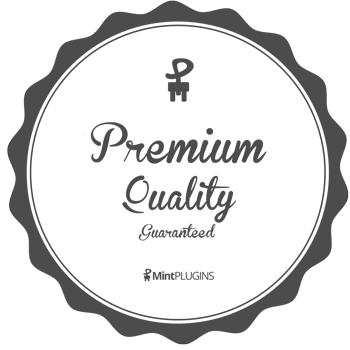 What is your Refund Policy?
We stand behind our products and if you find you aren't able to use a product you've purchased as advertised here, and after contacting our support desk we can't get it fixed-up for you within 30 days of your purchase, we will gladly give your money back.
Do I have to renew each year?
You do not need to renew each year, no. However, if you would like access to support and updates after 1 year, you will have to renew to unlock another year of updates and support. If you do not renew, you will not lose anything you already have, and your site will continue to run "as-is". You will only lose access to updates and support.