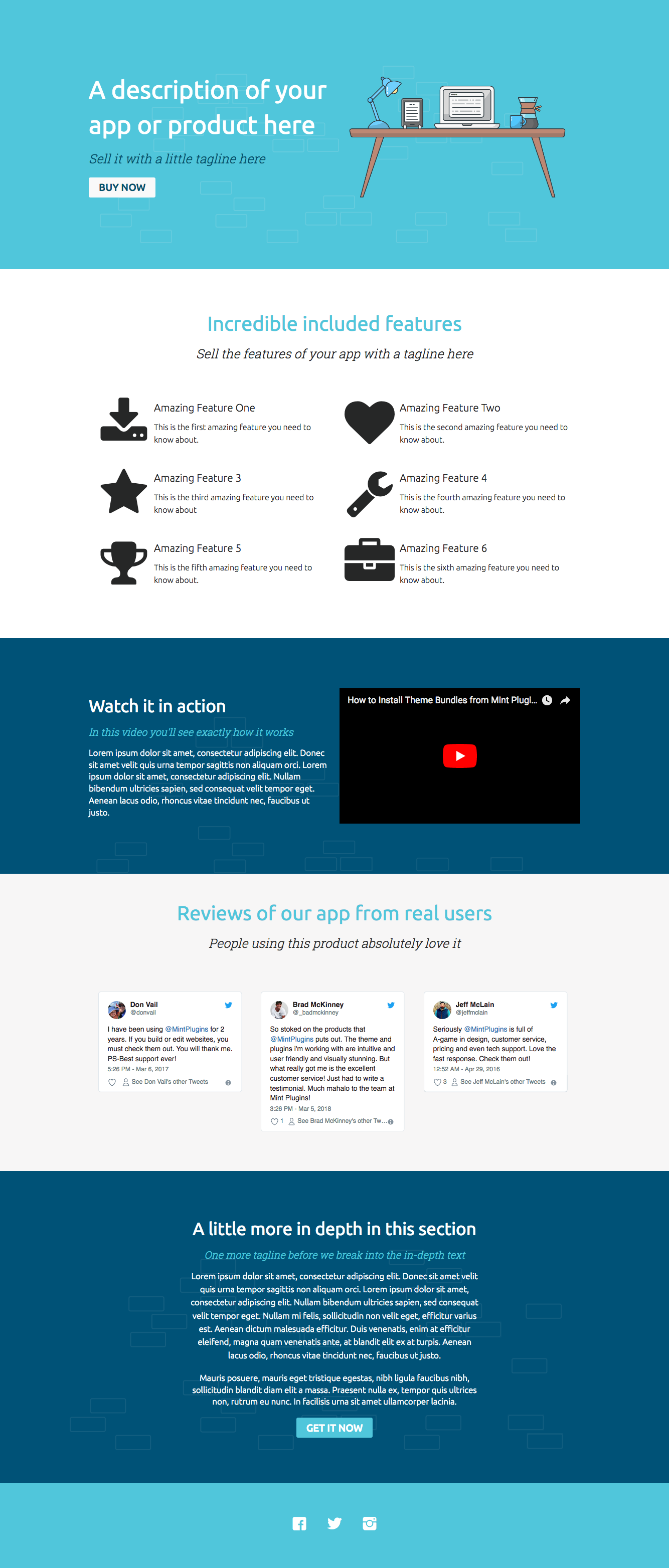 This 1-pager WordPress theme is perfect for launching a new mobile/iphone/android app, a simple desktop application, or even a new WordPress plugin. It has thoughtfully laid-out sections which help to sell your application, and describe it in easy-to-digest ways. It includes all graphics and icons seen in the demo (designed by our in-house graphic illustrator), and it lays everything out on the page exactly-as-seen in the demo in seconds upon installation. Before you know it, you'll be filling in the text areas with your own descriptions, and launching your app to the world.
Save yourself a ton of time and get a beautiful layout that is completely customizable, without needing to touch any code. Simply double-click on any section to edit everything about that section. You can change any background color, background image, text content, font sizes, colors, images, videos, icons, and anything else you see. If you can see it in the demo, you can change it with a simple double-click.
Edit any section with a double-click
No more hunting for options and settings. Everything can be changed with a double-click, from the background image to the type of content shown. The only limit is your imagination.