Integrating Isotope JS with WordPress has
never been easier or better than this.
No Coding. Use Any Theme. Setup in Minutes.
Free and Fast Support Email: support@mintplugins.com
PostGrid WordPress Plugin
The free "PostGrid" WordPress Plugin displays WordPress "Posts" and features Isotope Filtering without any extra coding. It also gives you the ability to set your number of posts-per-row, all colors and text sizes, infinite scrolling, and much more! It works with any theme and is a great way to create your "Blog" page in WordPress. Show a grid of posts on your site today!
SocialGrid WordPress Plugin
A great addition to any website's homepage!
Keep your website current by automatically showing your latest posts from YouTube, and Twitter! Even allow users to sort by network, user, or even hashtags using Isotope Filtering with no extra coding. Setup is extremely simple, can be done in a few minutes, and works with any theme.
DownloadGrid WordPress Plugin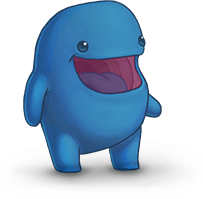 Easily create a grid/catalog of digital items for sale from the "Easy Digital Downloads" plugin. Like all of our other "Grid" plugins, you have total style control and built-in Isotope Filtering controls with no extra coding needed. It's a great way to showcase your music, albums, e-books, or any other digital products you have for sale!
Create a WooCommerce product grid in minutes with complete Isotope filtering control. Give your customers a quick and easy way to sift through your products and buy them! You can put this grid anywhere - from your homepage, to custom pages - or even embed it in a blog post! WooGrid is a great way to increase sales with your WooCommerce store.